Project Piyas provides clean drinking water in the artisan's workshops and homes. Locations are identified where the challenges of water availability are greatest and then water fittings, a pump and tank are installed to create a 24-hour running water supply. Water filters are also provided to ensure a supply of clean, safe drinking water.
Pyas means "Thirst".
The goal is to complete 50 projects each year, providing filter systems in most of the artisan's workshops.
Since 2011 an estimated 350 workers and their families have gained access to clean water with the installation of:
Water filters in nearly 60 households
24-hour water systems in 20 households
120 water filters in over 60 workshops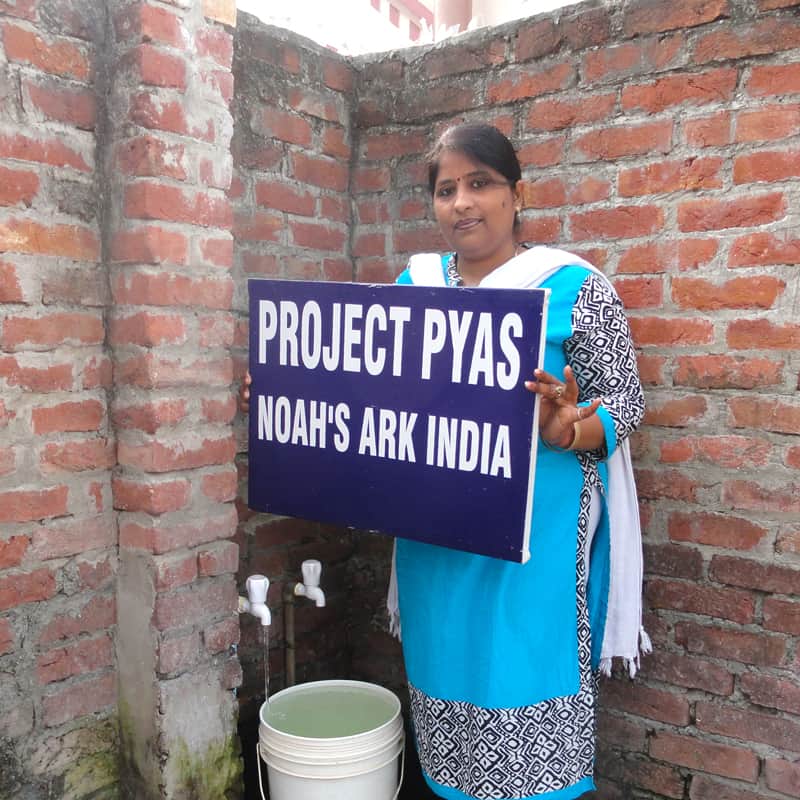 Currently, we lack access to the funds required to achieve this. With your support, you can help us achieve our goal.
Per-unit installation costs:
Water filter – US$125
Pipes, fitting, pump and 500 liter water tank – US$390
If you would like to contribute to this project please fill out the form on this page. You can make a donation or request further information.