This project is designed to kick-start children's education and set them up for success. It is run at 3 different locations around Moradabad to provide basic education for the artisan's children free of cost. School expenses for children of Noah's Ark workers and artisans are also paid for so they can afford to attend school.
Ashakiran means "Ray of Hope".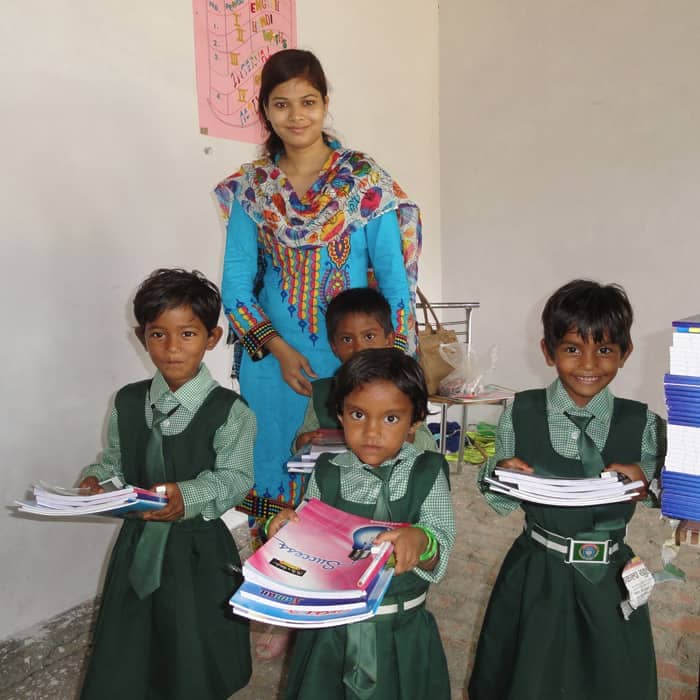 These children belong to very low income families where education is usually not a priority. The goal is to create a hunger for education at a young age.
200 children graduate from Project Ashakiran each year. These children move on to government sponsored schools where they have access to higher education. Once they pass 5th grade, we have fulfilled one of our outcomes which is preparing these unprivileged children to have access to basic education.
Around 10% of the children who participate in the project go on to pursue a college (university) education. This is an excellent outcome as education is not usually a priority in their families. Many go on to work semi-skilled jobs, earning wages that provide income for their families.